For a full list of episodes that feature this segment, see Category:Farm Wisdom.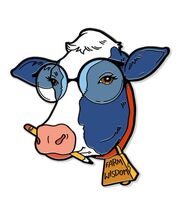 Farm Wisdom is a reoccurring segment wherein the brothers solicit wisdom from farmers to blow their urban minds.
The wisdom is sent in by listeners, and the segment is typically hosted and introduced by Justin McElroy.
It first appeared in episode 153, when the brother started down a rabbit hole of knowledge known only to the Farmers... They know everything about agricultural shit...and Benghazi.